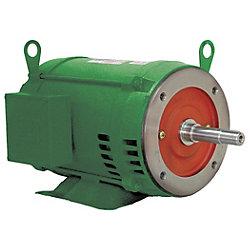 Price:
 

Wholesale price: 

Min. amount:
1 WEG motor

AS Electric Motors Co., Ltd., specialized in supplying electric motors and motor soft tarters, we can provide a full range of the WEG electric motors:

WEG W21 motor- Cast Iron Frame - Super Premium Efficiency - IE4
WEG W21  motor- Cast Iron Frame - Premium Efficiency - IE3
WEG W21 motor- Cast Iron Frame - High Efficiency - IE2

WEG motor W22-IE4
WEG motor W21-IE1, WEG motor W21-IE2, WEG motor W21-IE3
WEG motor W21-TEFC-IE3, WEG motor W21-F200-IE1
WEG motor W20 Serie
WEG three phase motor HGF-TEFC Serie
WEG Close Coupled Pump Motor
WEG AC Motor, WEG DC motor, WEG Electric motor,
        
WEG motor Applications: Pumps, Fans, Conveyors, Blowers, Air compressors, Refrigeration equipment, Industrial equipment, Milling machines, Tools, Farm equipment, Aeration equipment
Other moderate-to-high starting torque applications

All brands of motors we supply: Kawasaki motor, Mabuchi motor, Omron motor, Brook Crompton Motor, GE motor, Pittman motor, Shin Myung motor, Western motor, Johnson motor, Schneider motor, Baldor motor, Nidec motor, SEW motor, Hitachi motor, Emotron motor, Teco motor, YASKAWA motor,CHYUN TSEH Motor, Simens motor, Sanyo motor, MAXSINE motor, Panasonic motor, Emerson motor, ABB motor and so on.

AS Electric Motors Co., Ltd.  

Website: motors8.com
Mail: motors@electrical8.com   
Tel: +86-28-65856704
Fax: +86-28-86129221
Contact Person: Aly Yu

Should you have any questions please feel free to ask us.