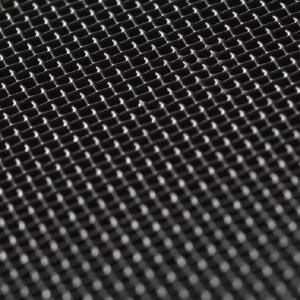 Price:

negotiated

  Wholesale price: 

negotiated

Min. amount:
10 piece
Anping Tenglu Metal Wire Mesh Co.,LTD
Mild Steel Wire Mesh
Mild steel wire mesh is a kind of Square Hole Mesh woven of mild steel wire. It is also known as low carbon steel wire cloth or black cloth.
Black mild steel wire mesh is mainly processed in filter discs for filtration of rubber industry, plastic industry and grains.
Square Hole Mild Steel Wire Mesh is made of selected low carbon iron wire with precision construction,uniform mesh, fine rust-resisting and durable function.
Mild steel can be materials for expanded metal mesh,perforated sheet,welded mesh,
Mild Steel Expanded Metal possesses many properties, making it a very versatile material suitable for applications across many industries. Because the mesh has been made from a single piece of metal there are no breaks or welds and therefore perfect where high strength to weight ratio and resistance to corrosion is required.Mild Steel Expanded Metal is available in galvanized or plain finish (self-colour).
Applications include:
Gratings and stair treads,Walkway mesh,Security screens,Exhibition stands
Patterns: Plain weave, twill weave, plain dutch weave and twill dutch weave while plain weave is the most popular one. Wire cloth plain and twill weave are all in square opening, while Dutch weave in rectangular opening.
General sizes: Normally we provide mild steel or plain steel wire cloth from 10mesh to 80mesh in square opening, in rolls 30m long and in width of 36",48",0.6m, 1m, 1.2m. Other sizes also available made to order.
mild steel wire mesh cloth (black wire cloth) specifications
Mesh/inch
Wire Dia. mm
12
0.35
12
0.45
14
0.45
16
0.45
18
0.45
20
0.40
20
0.45
24
0.35
30
0.30
30
0.29
40
0.25
50
0.23
60
0.17
80
0.13
12x64
0.60x0.40
14x88
0.50x0.33
18x100
0.40x0.30
24x110
0.35x0.25
20x120
0.35x0.24
30x150
0.24x0.178