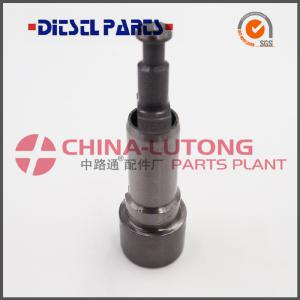 Price:
 

Wholesale price: 

Min. amount:
200 1 418 325 096
Diesel fuel Plunger 1 418 325 096/1325-096 fits FIAT/LANCIA/BENZ.PES4A90D410RS2294 
 1 418 325 096/1325-096 Diesel fuel Plunger  fits FIAT/LANCIA/BENZ.
Plunger,diesel fuel element,injector plunger,fuel element,fuel injector plunger
China Lutong Parts Plant is a manufacturer specialist diesel fuel injection system accessory.
Main products: Diesel pump plunger (contains type A, AD, P, PS7100, PS8500, EP9, MW and the others), Nozzle (contains type DN, PDN, S, SN, PN, DSLA, BDLL and more), Delivery Valve, Nozzles, Common Rail System Parts, VE pump parts and the accessories (such as: Head Rotor, Cam Disk, Feed Pumps, Repair Kit, Fuel injectors, Fuel injector parts, Pencil Nozzle, etc.).
Any comments,please contact me Shary
Whatsapp:008613850268933
Email: shary@china-lutong.net
We also have some other items for your reference :
Z NO
StampingNo
Vehicle Model
Engine
103200-5110
G-2
EXPORT
105170-51100
N5
105500-51100
N4
105570-51601
N8
105700-51100
N.9
NFD150
105990-51100
E.8
TS230
124950-51100
A1
2T72
131101-0120
A2
131101-3520
44N1
131101-6920
0-3
ISUZU
3AD1
131101-7020
0-4
NISSAN-D
SD16
131101-7220
0-6
ISHI-SHIBA
LEP854A
131101-7520
0-9(320/9)
ISUZU
DA640T
131101-8120
1 425 005
NISSAN-D
ED33
131101-8020
1 425 005
NISSAN-D
ED33
131101-8220
1 425 006
131101-8720
A2
131101-9325
A8
131101-9420
A9
NANJING
NJD131B
131101-9920
A14
HINO
ED100
131102-0020
A15
ISUZU
4BA1
131150-0620
A794
131150-2420
A812
EXPORT
131150-2620
A814
DAEWOO
DH220-5
131150-3320
A821
CARTR
320
131150-3900
A827
131151-0120
A17
HINO
EB300
131151-1220
A28
HINO/MITSUBISHI
6D15T
131151-1320
A29
ISUZU
6BB1
131151-1420
A30
ISUZU
10PA1/12PA1
131151-1720
A33
A33
90R
131151-2020
A36
DAEWOO
D0844M
131151-2220
A38
MITSUBISHI
6D14
131151-2320
A39
MITSUBISHI
131151-2720
A43
MITSUBISHI
6D20
131151-3220
A44
ISUZU
4BD1/4BD1-T
131151-3620
A51
NISSAN DIESEL
FD6
131151-3720
A52
131151-3920
A54
HINO
N07C
131151-4720
A63
ISUZU
C190
131151-5120
A67
HINO
EL100
131151-5820
A74
ISUZU
6D105
131151-6220
A78
MITSUBISHI
6D15CT
131151-6320
A79
ISUZU
S6D105
131151-6920
A85
ISUZU
4BA1
131151-7320
A89
MITSUBISHI/ISUZU
S6K-T
131151-7620
A92
NISSAN/ISUZU
SD25
131151-8020
A97
ISUZU
C240
131151-8120
A98
A98