Offer type: sale
Published: 11.08.2018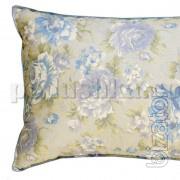 Features:


Dimensions: on client's request;
Color: different;
Care: gentle wash at 30 degrees
Description:
Good polyester fiber cushion is in the first place, a good night's sleep. But even this familiar to each of us, the subject should have: - good abrasion resistance
to be able to blur. The price of polyester fiber pillows should always be available.Here you can purchase wholesale polyester fiber pillows, which are low cost, but at the same time, and endowed with all other qualities. Used for cushion material is fully washable and long time able to maintain a presentable appearance. At the client's request print logos: embroidery, printing, etc.