Offer type: sale
Published: 01.06.2018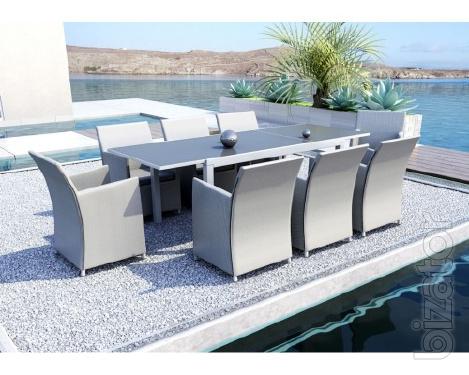 Frame and table cover included, can spread out and grow, providing extra place at the table for You and Your guests. All materials used are resistant to external factors such as: high and low temperature; UV rays; rain and snow.
Feature: - frame: welded aluminum, which is covered with a special powder that provides full resistance to rust. - glass: tempered safety glass 8mm thickness.
Composition: table TOLEDO 160-260 cm; 8 seats in MERIDA.