Electric boiler Protherm SKAT 12kW
Offer type: sale
Published: 19.12.2019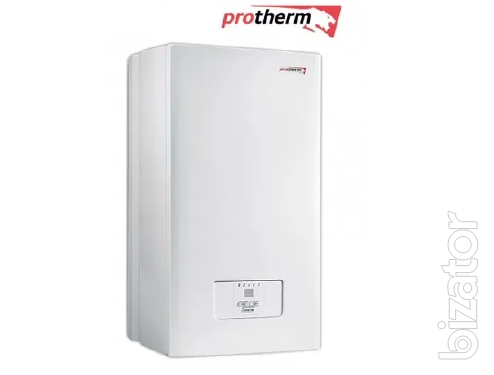 The boiler Proterm Scat 12K is suitable for heating rooms: apartment, country house, Villa, office etc.
• Works in heating systems with forced circulation of coolant.
• May serve also for water heating additional storage boiler.
• Design. The boiler consists of an external housing, a heat exchanger (cylindrical heat exchanger with electrical heating elements) and internal hardware.
• Supply and exhaust the coolant, and the electrical connection is performed at the bottom of the boiler.
• Cost 13500 UAH.
• Our address:
Kyiv, Sofiivska borshchagivka, Raduzhnaya St. 97, office 127
• How to get there:
3 km from the "ring road" on the street Cathedral square (the former Lenin street)
in "ATB"
GPS coordinates: 50.404464, 30.333410
• Payment card, cash, cod.
• Return the goods within 14 days.
• Contacts:
Shop Santehmaster.ua: https://santehmaster.ua
Vodafone tel +380501786507 (have Viber). In Kiev: +380445920850
E-mail: info@santehmaster.ua