Original remedies at wholesale prices from the company "agro 2000"
Offer type: sale
Published: 19.08.2023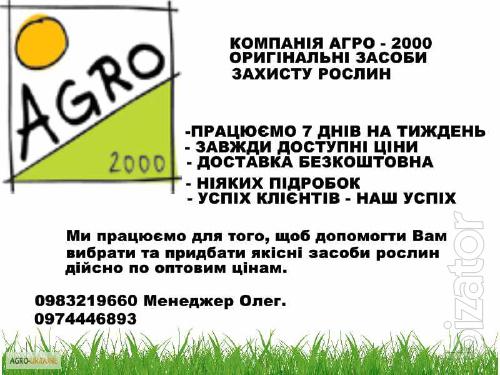 The original plant protection. Discounts. Delivery to any city. Payment after receipt
We work in order to help You choose and buy quality and the original plant protection really at wholesale prices.
You buy, sell original plant protection.
Here is a list of drugs for good prices.
Syngenta, DuPont, Bayer, Basf and other
We work with many companies and small farmers from all over Ukraine.
The original goods.
Ready to work under the client.
Consider Your conditions.
No prepayments. You can pay at the post office upon receipt of the goods.
Or as You want.
If You are from Kiev or near all ready for You to quickly bring the call.
With HC. Oleg.
Fulfill orders for any plant protection products.
As well as working with intermediaries. Those who will look for clients.. Have the opportunity to earn money without investment.
The work of the mediator is paid separately at the map of the private Bank.