Plywood water-resistant PSF, class a/BB,/CF
Offer type: sale
Published: 27.02.2015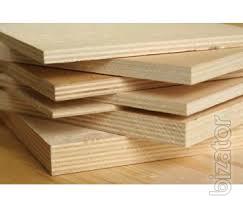 We offer from a warehouse or implement custom waterproof plywood PSF, birch h, production Russia.
PSF - wood based material is highly moisture-resistant. As bonding agents in the PSF used thermosetting phenol-formaldehyde glue. The material used for internal and external works.
The following thicknesses:
4,6,9,12,15,18,21,24,27,30,40 mm

Excellent quality at low prices. Timely delivery in Ukraine is guaranteed.
Call, always happy to our Customers.
tel:
044-462-67-30

066-680-64-65
067-582-52-85
063-705-77-03
Yevgeny Aleksandrovich