Milking machine Burenka-1 "standard" does not require advertising
Offer type: sale
Published: 02.10.2019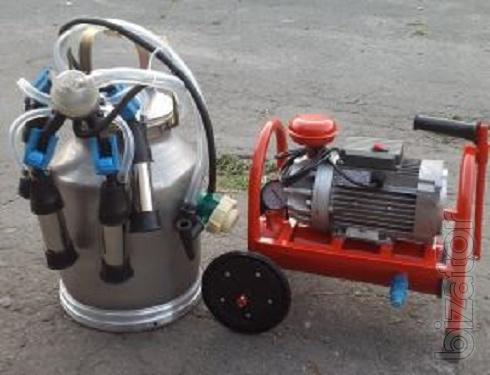 Price:
6 000

UAH

Seller:

Georgij Kal'ko

Phones:

+380957033380;+380964009800; +380636348000

Show phone

Write a message
Address:

Kyiv, Ukraine
Milking machine Burenka-1 standard.
Megamilk.com.ua
Price: 6000grn.
The milking apparatus from the Ukrainian manufacturer, economical series for maintenance of cows. Maximum performance 7-8 cows per hour.
Quite simple and reliable. Low price, spare parts availability make it a leader among other milking machines. milking bucket is made separately from the vacuum pump, this allows positioning of the milking installation in a separate room.
Guarantee: six months.
The Manufacturer: Ukraine
Maximum performance 7-8 cows per hour
Vacuum pump dry rotary type
Electrical power 0.75 kW
Power supply: single phase AC 220V
The maximum vacuum pressure 0.06 MPa
The working vacuum pressure 47 kPa+1 kPa
The amount of airflow required at idle to 200 liters per minute
Shaft speed 3000 rpm
Overall dimensions: Length 40 cm; Width 24 cm; Height 38 cm;
The package includes:
vacuum unit, aluminum milking pail, aluminum cover, manifold, plastic cups with a plastic cap, pulsator unregulated