Sealing of asbestos cardboard Klingert
Offer type: sale
Published: 19.07.2018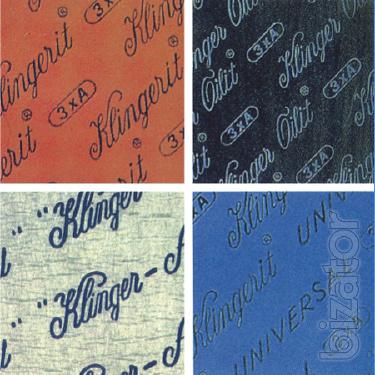 Klingerit or Klingerit - sealing gasket asbestos Board (asbestos Board) and is analogous to paronite, reinforced with a metal grille to increase the strength. Klingerit consists of styrene-butadiene binder, long-fibre asbestos fibres and mesh reinforcement of soft steel.
General properties:
• Used at high temperatures (550°C)
• Withstands plumbth pressure
• Has a graphite coating of Anti-Stick, what prevents adhesion
• Applied smuce reinforcement metal mesh
• Can be used under variable temperatures, pressures and their abrupt changes.
Come dimensions:
The thickness sheets Klingerit 1000: 0.5, 0.75, 1.0, 1.5, 2.0, 3.0.
Size sheet: 2 x 1.5 m (4 x 1.5, 2 x 2 1.5 x 1 also available)