Bushing connecting rod N-2-7-01
Offer type: sale
Published: 07.08.2023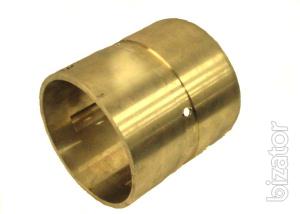 Bushing connecting rod N-2-7-01 is an essential spare part of many structural elements of the compressor or compressor station.
In reciprocating compressors are used bearings with thin liners (hereinafter simply insert) that are manufactured on high-precision equipment special technology. Liners, subject to the rules of operation, provide long and reliable operation of the compressor.
The liner connecting rod, liner radical used in compressor units production incompressibles: compressor VM-100/9, compressor VM-120/9, compressor VM-50/9, compressor VM-63/9.