The manufacture of shells and cones, cutting, rolling sheet metal
Offer type: sale
Published: 25.12.2019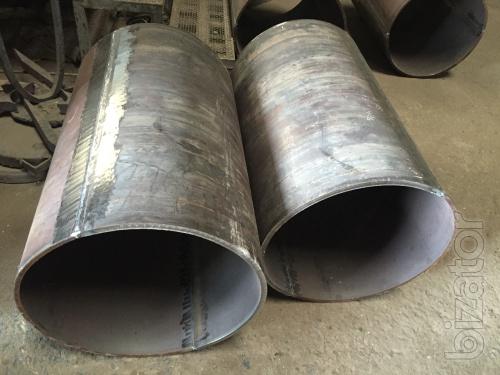 Production company "Ukrgidromet" provides services in manufacturing shells, cones and rolling of metals from stainless and black steel rolling equipment that allows to produce high quality products. Working with metal as possible from customer-supplied and purchased metal in our company.
The timing of the production of shell – from 1 working day ( it all depends on the complexity of the product and the workload of the shop). At the request of the customer after the rolling tube or cone possible total welding products.
Delivery :
Vinnitsa, Volyn, Dnipropetrovsk(Dnipro), Pavlograd, Krivoy Rog, Donetsk, Zhytomyr, Zakarpattia, Zaporizhia, Ivano-Frankivsk, Kiev, Kirovograd(Kropiewnicki), Lugansk, Lviv, Mykolayiv, Odessa, Poltava, Rivne, Sumy, Ternopil, Kharkiv, Kherson, Khmelnytsky, Cherkasy, Chernihiv, Chernivtsi, Crimea.
We see You as our partners!