Sell cable and the electric wire from the manufacturer.
Offer type: sale
Published: 01.03.2015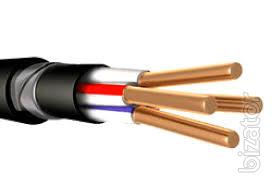 Trading House Prometheus is on the market products cable plant KATEX-POWER which is the market leading position thanks to the quality of their products . The plant produces and sells power cable, control cable, drive m & as, XLPE, various cords and wires. We offer complete support with Your order from application to receipt. Working with us is profitable and comfortable - special conditions for contractors and other stakeholders; - assistance to the participants of the tender; - we always have special offers; best purchase price for our suppliers; - delivery of products. The enterprise is equipped with modern high-tech equipment from leading world manufacturers. ; also in the factory accredited state of the art test laboratory.