BAP 3200 trailed disc 560mm
Offer type: sale
Published: 11.11.2019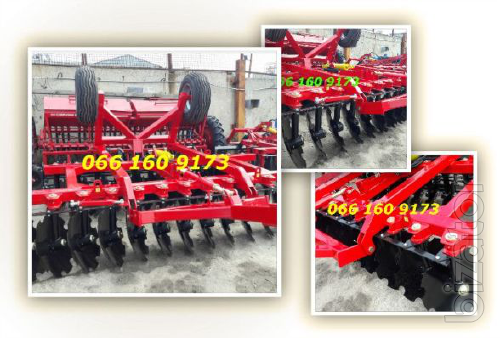 Trailed disk harrow BAP 3200 disc 560mm . Harrow Trailed BPD 3.2 can be used in all agroclimatic zones, on all types of soil except rocky and littered with limestone.
3.2 the BAP is designed to perform the following:
Loosening the top layer of soil;
Levelling of the field surface after plowing;
Destruction of weeds;
For seeds and fertilizers;
Cutting meadows and pastures before plowing;
Stubble breaking.