Offer type: sale
Published: 04.08.2018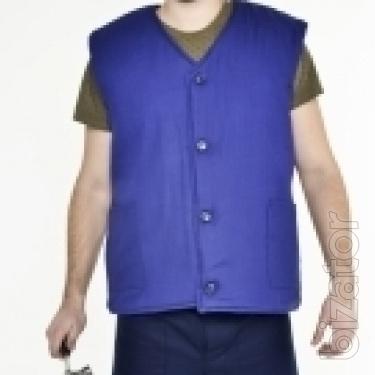 Features:
Outer material: TC.diagonal
Fabric composition: 100% cotton, Density: 200 g/m2
Insulation: batting in 1 layer
Sizes: 44-62;
The type of fastener: button
Silhouette: straight;
Season: demi-season;
Color: blue;
Care: gentle wash at 30 degrees
Description:
Insulated vest cotton - straight cut with two pockets and Central closure with four buttons. The main fabric used diagonal, lining fabric - calico and insulation with one layer of batting. All fabrics are 100% cotton. The main feature watego insulated vest is cotton 100% composition of all tissues. The vest is used for worker comfort in the transitional seasons (autumn or spring), as well as work in the "indoor street". At the client's request print logos: embroidery, printing, etc.