Offer type: sale
Published: 20.07.2018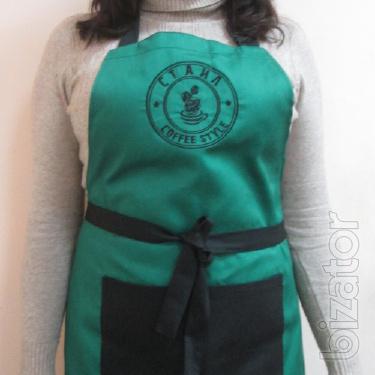 Features:


Outer material: TC Gabardine
Fabric composition: 100% PE.
Silhouette: straight;
Color: according to client's request;
Care: gentle wash at 30 degrees
Description:
Professional apron green with durable drawstring, and roomy patch pocket in black.It is the apron allows the waiter to carry all the necessary items: notebook with pen for notes, tissue paper and not carry it all in his hands. High quality uniforms allows you to highlight the level of the restaurant or cafe.For sewing aprons we use a special fabric, high density, protection from General dirt. Even after many washings apron will not lose its original appearance.We can not only order sewing apron for the waiter, but the application of his logo, branding and decorative embroidery. With us you can order an apron any model, any colour, with any finish and fittings, which you wish.
Will advise you the best specialists.