Offer type: sale
Published: 18.07.2018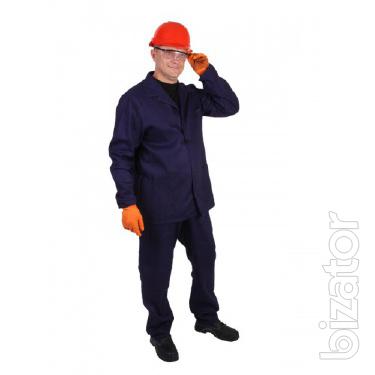 The working suit is made of a fabric the diagonal consists of a jacket and trousers.
Pants with knee pads, a Central button closure, front patch pockets, belt loops at the waist under the belt.
The jacket is elongated, straight, Central fastener on buttons. Sleeves with elbow pads set. Three patch pockets: one chest and two lower.
In the presence and under the order various wide and model of workwear, safety footwear, PPE,health and cook's uniform, corporate clothing, promotional products(mascots, promotional products). restaurant, hospitality textiles.
Our products will satisfy Your needs