Offer type: sale
Published: 10.07.2018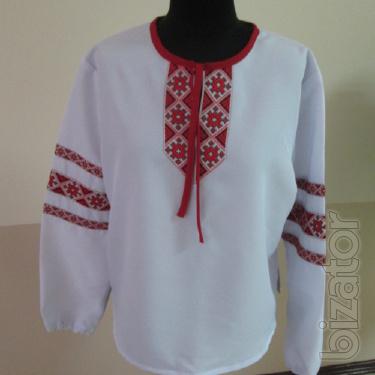 Features:

Outer material: TC."";
Fabric composition: 50% cotton, 50% polyester,
Silhouette: straight;
Season: demi-season;
Color: according to client's request;
Care: gentle wash at 30 degrees
Description:
Embroidery white embroidered ornaments red. Bright embroidery will be a great option as a festive outfit for the evening, or like clothing for a simple walk with friends. Embroidered shirt with set-in long sleeves, a cutout neckline trimmed in red braid. Ornaments in the form of a diamond embroidered on the chest and on the sleeves. At the request of the customer can pick up and embroider any pattern.
Always glad to Your orders!
Delivery:
Delivery is carried out in any suitable operator. On the territory of Ukraine the products delivered in the period up to 3 days.