The suit is for work Legion
Offer type: sale
Published: 05.07.2018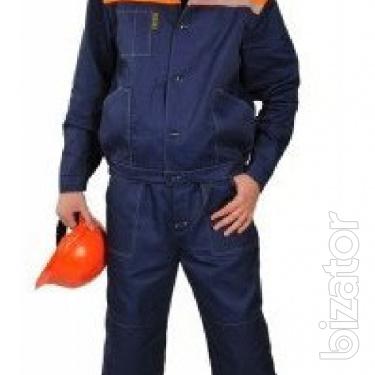 Features:

Outer material: TC. blended, "Twill"
Sizes: 44-62;
Silhouette: straight;
Season: demi-season;
Care: gentle wash at 30 degrees
Description:
In the summer, working suit (jacket, pants or bib), will be a great purchase delight with its quality detailing, comfort and ease of the fabric.
Jacket suit straight sewing with a fold-over collar. Clasp button is on the center of the jacket, and the bottom goes into pricacy zone. All seams are made contrasting stitching. This costume is used in the workshops, carrying out installation and construction works, for the employees of the warehouses, shops selling household goods, building materials, auto mechanics.
Minimum order - 10 PCs.
Delivery:
Delivery is carried out in any suitable operator. On the territory of Ukraine the products delivered in the period up to 3 days.