Offer type: sale
Published: 04.07.2018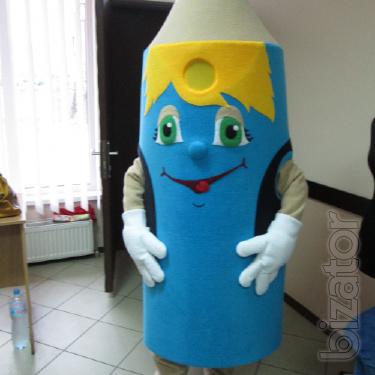 Features:
Outer material: TC."fleece", frame - foam rubber 200 mm
Color: according to client's request;
Care: gentle wash at 30 degrees
Description:
Mascot at the festival is always a great joy as children and adults. Presented mascot is ideal for holidays, promotions. Here You can order a doll You need. Our experts will make and take into account all Your preferences and wishes. You will be satisfied.Can also at your request logo: embroidery, printing.
Always glad to Your orders!
Delivery:
Delivery is carried out in any suitable operator. On the territory of Ukraine the products delivered in the period up to 3 days.