Offer type: sale
Published: 16.07.2014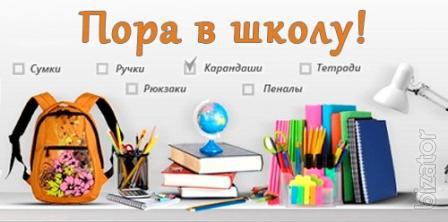 Special offer for school TIME IN SCHOOL!
Discount on bags, backpacks, handbags -20%
(this is Your price on the knapsack, backpack Kite or Zibi from 300 to GM)
Discount for school and office stationery -15%
Discount notebook - 15%
Office paper, discount -10%
The purchase amount does not matter.
PROMOTION RULES
Our showroom: Ul. Krasnozavodsk,3 (R-N. Ostrovsky square)
Choose the goods and the cash is presented as the buyer have to get TO SCHOOL"
All items on the receipt will automatically be promotional discount.
Work from 9 to 17 o'clock, except Saturday and Sunday.
For non-residents organized the shipment of your order through the New e-mail.
Rates look at the website http://kancler-opt.narod.ru/promo20.htm
Help on mobile phones. 097 970 95 07, 095 400 2229, 093 993 23 11 Nikolay Nikolaevich
The promotion is valid until the end of the year!