Transformer oil T-1500, Nytro GX 11, Nytro 10 XN
Offer type: sale
Published: 01.04.2015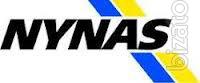 Transformer oil T-1500, Nytro GX 11, Nytro 10 XN.
Oil Nytro 11GX fully meets the requirements
inhibited oils in accordance with the standard
IEC 60296:03. The company categorizes this Nynas
the product is as high quality.
Oil Nytro 11GX accurately analyzed and passes
check for corrosion aggressiveness in
accordance with the following standards:
- ASTM D1275, method B
- IEC 62535
- DIN 51353
PCBs: not detectable in accordance with
IEC 61619:1997
Dibenzyltoluene : not detectable
by gas chromatography with atomic
emission detection.