Women's working costume "Lira"
Offer type: sale
Published: 28.06.2018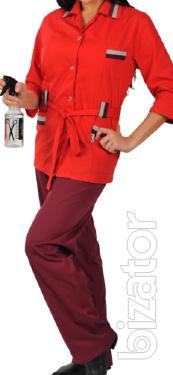 Women's working costume "lyre" consists of an elongated jacket and trousers. Jacket straight cut, collar, sleeve crop.
The suit is made with fabric : TC.
Fabric composition: 65 % PE, 35% cotton, density 120 g/m2
Minimum order 5 sets.
Delivery of goods throughout the territory of Ukraine within 3 days transport company.