Spray protects any products from water,moisture,rust.
Offer type: sale
Published: 01.04.2015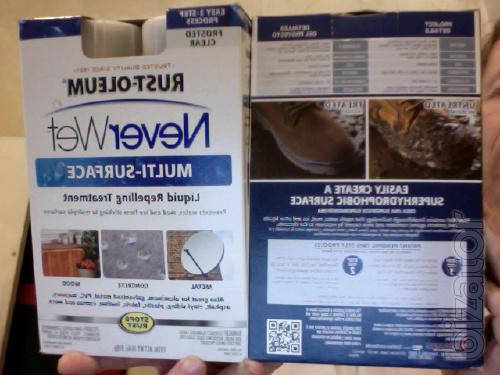 Price:
295

UAH

Seller:

Pasechnik Viktor Nikolaevich

Phones:
Write a message
Address:

Ukraine, Kyiv Oblast', Brovary
http://www.homedepot.com/p/t/204216476?productId=204216476storeId=10051langId=-1catalogId=10053#product_description
The American company offers a novelty in the market, spray to protect surfaces from water,moisture.the rust.See the link,contact us and we will answer all your questions.Minimum quantity 10 PCs expelled directly from America,water transport,the delivery month.Great business for a HUNDRED.and for other General use,coating, satellite antenna ,personal car body.. Victor. victorp007@mail.ru Price includes delivery .