A manual device for cutting feet, necks (pruner)
Offer type: sale
Published: 08.06.2018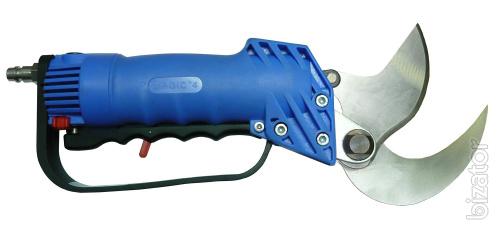 The pruner is designed for cutting feet, wings and neck in birds.
Structure and principle :
The main element of the device is the shears with pneumatic drive, which makes knives of high quality stainless steel. The dimensions of the blades depend on the size of broiler carcasses or sizes of items intended for cutting (parts of Turkey, broiler, duck, goose, etc.).
The shears pneumatic tubing supplied compressed air pre-pothoven with the help of the gear that provides the correct and uninterrupted operation of the shears.
The advantage of this equipment is that it is simple to operate, has a wide range of applications.
Technical data:
The need for compressed air — 1.5 m3/year
Capacity — up to 2000 PCs/year