seeds from the producer / winter rape
Offer type: sale
Published: 31.08.2017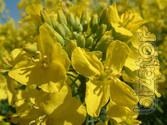 The manufacturer offers seeds of high-yielding, winter-hardy
hybrids of winter rape of company "Repsol" and included: "Cleopatra"
(305-310дн., resistant to repeated treatments gpotato),"Ed stone" ( 310 days., tolerant to glyphosate) ,
"The snow Queen" (a new standard for winter hardiness , 300 days.) "Synthetics" ( 305-310 days., high drought tolerance),"Blackstone"( 310 days., tolerant Euro-lightning)
UAH.. - encrusted Seeds: nupd+micronutrient fertilizers.
More information is available on our website www.nvfgran.com.ua.
For information, contact sales Manager (044)360-15-62
+380956725771
+380986243316
Shipping at our expense "New mail".