Plywood is moisture-proof, water-resistant, laminated,
Offer type: sale
Published: 27.02.2015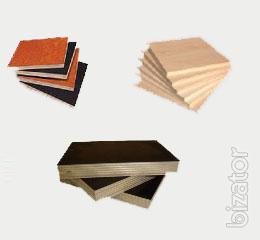 The company sells building materials wholesale in Kiev and Ukraine. Plywood water-resistant FC, plywood water-resistant PSF, laminated plywood of FOF. Thickness from 4mm up to 27mm, formats 1525x1525, Hm, Hm, Hm, Hm. Also, OSB-3, format Hm, Hm, fiberboard, particleboard. Low prices, wide range. High-quality building materials at affordable prices. Phone 066-192-45-39, 044-361-19-92, Roman Leonidovich.