Sell maltose corn syrup China
Offer type: sale
Published: 27.02.2015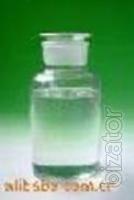 Sell maltose molasses corn China
We production and tel ü products from corn Chinese company "Hao Tian". Annually produced maltose and other molasses on 2 50 thousand tons for the production of beer, bread, juice, beverage, dairy products, canned sausages, candy, medical. top grade according to GOST , The high quality tewarie , and factory best price low in China. Distance transport products kratchaishie from us to Art. Zabaikalsk. Grodekovo , G. Habara in SC , , Blagoveshchensk (RF) in China. We can produce qualitative indicators of Pocatella.Right to put out production and tel I China.
Yet every year produced modified starch 200 thousand tons .
We hope for mutually beneficial cooperation.
Consider any Your suggestions.
Commercial Director Su, A Prestigious ü
Address: China, g .Harbin..
Mobile: +86 139 4552 9035
E-mail:
lspkk@mail.ru