Sunbed for saunas, baths Romney
Offer type: sale
Published: 30.04.2015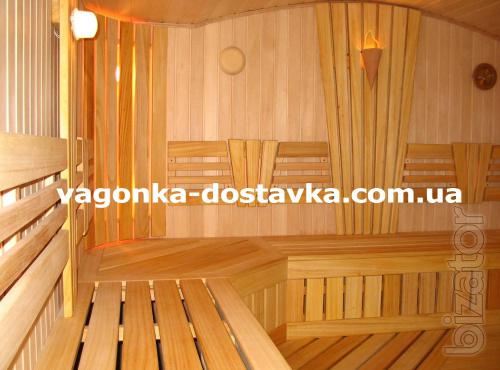 Timber shelves Romney ( lager for baths, saunas ).

The alder lumber dry, durable, thickness 25 mm.

Well crafted, rounded chamfer on the top part of the beam.

Excellent quality at factory price.

Paneling and other accessories for saunas and baths.

Photos of ready-made saunas on the website manufacturer: Vagonka delivery".
Shipping at the city and the region.

The dimensions for the design and sunbeds and photos ready-made saunas on the website of the manufacturer: "Wall Paneling Delivery".
To order the material and delivery please call:(067) 40-146-40; (050) 315-44-50
Photo, pictures on the manufacturer's website: http://vagonka-dostavka.com.ua