Offer type: sale
Published: 27.02.2015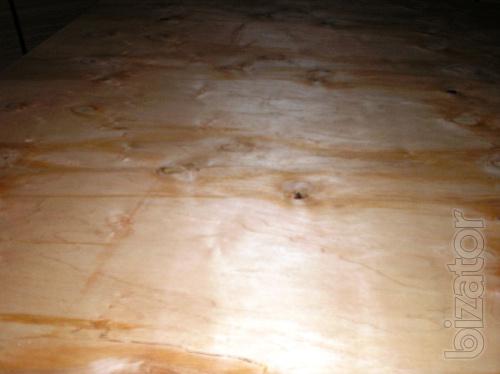 General purpose plywood FC thickness from 4 to 21 mm sheet Length 1525 mm, width - 1525 mm.
PRODUCTION UKRAINE
Plywood, alder, pine, birch is a flat sheet of glued together layers of veneer with the perpendicular placement of the fibers in the middle layer.
Layering, as well as vzaimnoperpendikulyarnykh direction of the wood fibers in the medial layers give the sheets of plywood strength in different directions, dimensional stability, which is an advantage compared to lumber.
ADVANTAGES
Significantly improved physical and mechanical properties, reduced density (620 kg/m3 instead of 695 kg/m3). This helps to reduce costs when transporting plywood.
BONDING
Glue seam is resistant to the environment and boiling water. The strength of the gluing meets the requirements of:
BS 6566 Part 8/WBP - British standard.
Emission class: E1, the content of formaldehyde per 100 g of absolutely dry mass of plywood to 10 mg vluchteling, according to EN 717 Part 2 and a standard TN 1084.
CERTIFICATION
The product has a certificate confirming its compliance with the requirements of GOST 3916.1-96.
The certificate issued by the state certification system UkrESCO-based research Protocol No. 410 dated 06.10.2005,