Sell Herbicide Primextra TZ gold 500 SC Kiev
Offer type: sale
Published: 11.04.2018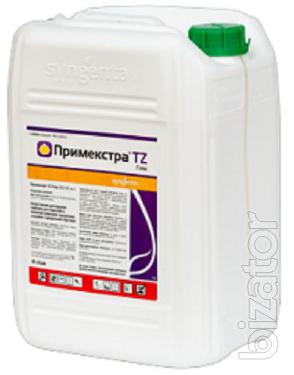 The Drug Primextra Gold. Primextra Gold Syngenta. Primextra Gold 500.
Company Agrokhim sells Herbicide Primextra TZ Gold 500 SC herbicide soil type of application, the purpose of which is to against annual cereal and dicotyledonous weeds in fields of corn, sunflower, potato, soybeans, and sorghum. Depending on the culture contribute to sowing, simultaneously with the sowing or before emergence.
Packing: 20 ltr, 100 ltr
Complex controls the main annual weeds.
Has a long protective period (6-8 weeks);
The drug can be mixed with other commonly used tools of plant protection products on the above crops.
Read more about HERBICIDE PRIMEXTRA and huge range of our products you can see on our website.
Only CERTIFIED product! FREE shipping all over Ukraine (over 300 kg).
Call, consultation, and selection of chemicals free.