New profitable business in ANY CITY of the Russian Federation
Offer type: sale
Published: 22.03.2014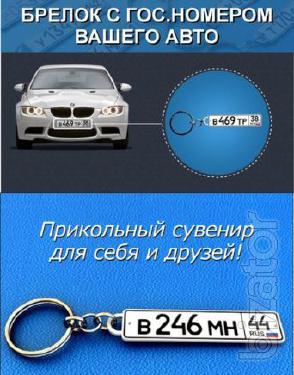 | | |
| --- | --- |
| Seller: | Radij |
| Phones: | Write a message |
| Address: | Russian Federation, Leningradskaya Oblast', Saint-Petersburg |
| | |
- Monthly income 60000 - 100000 T. D.
The essence consists in the production and sale of new original souvenir, which is in great demand among car enthusiasts and even those who have no car. Souvenir is a keychain in the form of an exact copy of state vehicle number.
- A huge market and a good demand for the product. You can work even in small towns.
What is included in the business package:
-All the necessary software and files to work
-Training videos.
-Many ready-made layouts on various subjects
-All the necessary information about suppliers and the procurement of consumables
-Free weekly online support and advice on doing business.
For more information feel free to contact by phone.