Sealant FMG-2, HS-2D, U1-18 will sell.
Offer type: sale
Published: 01.04.2015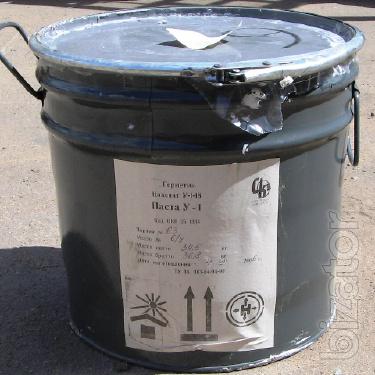 Sell sealant U M, UT-32, UT-34, Vitap-NT, vulcanizing paste No. 1, 9, a vulcanization accelerator DPG, 51-UT-37, Thiokol tape and putty W, mastic Thiokol AM-05, SG-1m, LT-1K. They are designed to seal a variety of designs and devices in shipbuilding, aviation, aerospace engineering, mechanical engineering, electrical engineering, electrical engineering, and also for use as glues for fixing and fitting the individual units and as coatings for protection against atmospheric corrosion and abrasive damage.