Diamond cutters (slicehost) for surface grinding machines
Offer type: sale
Published: 07.02.2018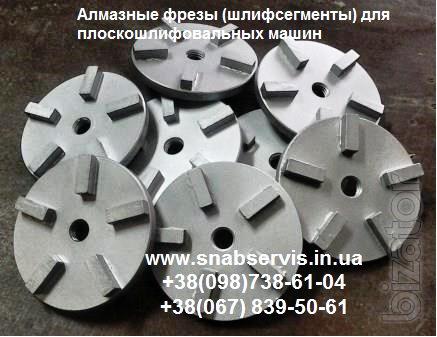 | | |
| --- | --- |
| Price: | negotiated |
| Seller: | Mel'nichuk Stanislav Vladimirovich |
| Phones: | Write a message |
| Address: | Ukraine, Rivnens'ka Oblast', Rivne |
| | |
Diamond cutters (slicehost) surface grinding machines RT, NEW Golia, Wirbel, Mambo etc. SHTURM (Austria)
Diamond slicehost for grinders RT, NEW Golia, Wirbel, Mambo etc.
Diamond cutters used for leveling, grinding floor coverings, tiles, road fabric, removal of cement laitance and exposure of the internal structure of the concrete, grinding and polishing natural stone, give the required roughness structural and finishing materials. Resource of 1500 m2 - 2000 m2
Technical characteristics:
diameter 950mm.;
thickness base 10mm.;
height diamond segment 8mm.;
concert. in the diamond layer in percent 100%;
number grinding segments 5pcs.
http://snabservis.in.ua/almazni_frezi1.html