Crap air (blown up). Puffed buckwheat
Offer type: sale
Published: 08.01.2019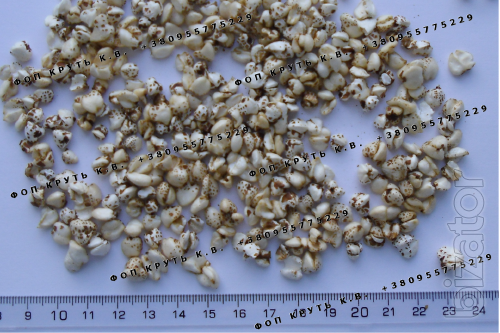 Puffed grains of Buckwheat are used for making:

- confectionery - in the form of a framework for energy/diet: cookies, candy, chocolate bars.
- dry (quick cooking) Breakfast, muesli, granola, porridges of fast preparation;
- sweet snacks and snacks from the deli/spicy flavors;
- feed for pet animals (rodents, birds...);
- as a separate dish in the diet.

Price for 1kg.

There is a progressive system of discounts from volume.