Buy monitors, used monitors W/C and non-working monitors for parts
Offer type: buy
Published: 13.01.2014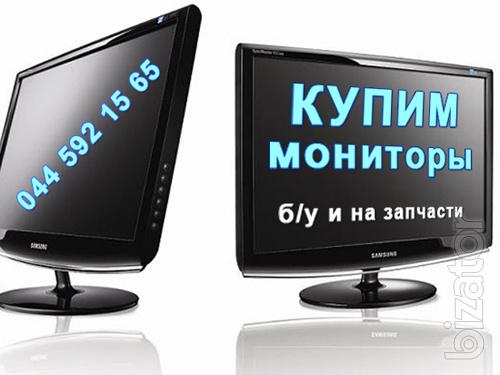 Many of us already are convenient, portable and compact laptops and tablets. And the house still dusts old monitor and a desktop computer.
But you don't need a thing, you can earn good money!
Our online store computers and laptops specializes in buying old monitor, outside monitors and monitors for parts. We buy LCD monitors and LCD monitors that were in use in any state.
Our office is located in Kyiv and equipped with comfortable and modern service centre. Just contact us in any convenient way for you (by phone or e-mail), and bring your old monitor to us. Professionals prediagnostic your monitor and will pay money immediately on the spot. We buy the monitor used in Kyiv and other regions of Ukraine.
Also, our company is engaged in buying any computer and consumer electronics.
At the moment our service center does not buy tubular and old CRT monitors.