Avialeasing ammonium nitrate with the use of An-2 aircraft
Offer type: other
Published: 27.02.2015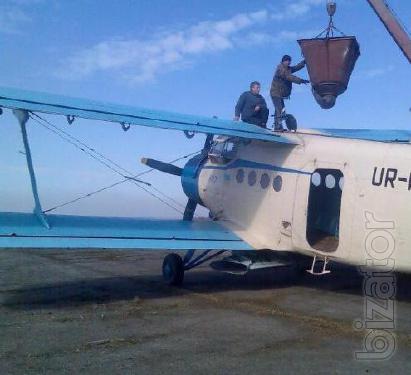 Provide aviation-chemical services early spring to make ammonium nitrate aircraft An-2 (rule making 75-250 kg/ha).
Also do aviakosmicheskaya work Avialeasing herbicides, diseases and pests of agricultural crops (rule making 25-150 l/ha), overasselt of Trichogramma.
The cost of agricultural applications depends on the type, volume and rate and is 40-135 UAH/ha excluding fuel costs.
Additional paid the fare to the place of execution agricultural agricultural applications (AHR), which is 2500 UAH per one flight hour.